Clients from startups through global giants in nearly every business sector and on every habitable continents.
Support associates including new venture incubators, accelerators, domestic and foreign trade commissions and ministries.
Strategic partners also focused on making the world a better place for startups and established organizations.
"Chuck is one of the brightest talents I've ever worked with. He is brilliant at produciubg ideas and content to achieve business impact. I've worked with him for more than twenty years. Chuck is the guy."
Dave Manly
Former VP, Keurig/Green Mountain
"There is no better presenter or mentor… Chuck's use of language, his innate knowledge of how audiences think, and his understanding of what works in the real world make him extraordinary…."

Jordan Rich
CBS Radio Boston
"I've worked with Chuck for two decades. He has the uncanny ability to sift through discussions of challenges and opportunities and create a compelling story that captures hearts and minds at all levels."
Steve Milovich
Former SVP Corporate HR, Organization and Leadership

The Walt Disney Company

"Chuck dramatically changed our communication culture and showed us how to reach audiences with story. We've all become a quite a bit more effective in the process."

Richard Kropp
Former SVP Blue Cross and Blue Shield of Rhode Island

"Captivating and entertaining…the rarest combination of extraordinary creativity and business acumen."

Chad Rosen
Nationally renowned Executive Coach, Chad Rosen Associates
"Nothing like this. It changed the direction of my company."

Collin Matthews
CEO, Press Foundry
"A day after our session, we took the new presentation on its maiden voyage. The response was 'great presentation,' and we have Chuck to thank."

"Startups come away better prepared to present to and interact with VCs and Angel investment groups... to focus on the essence … in order to 'close the sale.' "

Adam de Sola Pool
Angel Investor
"Founders are so excited by their own Kool-Aide, but many fail because they're too close to it and can't tell the right story to others. Chuck solves that problem."

Ken Accardi
Triple Aim Technologies
"One of the best training experiences our have had. We have converted his name to a verb: "Goldstoning a presentation.' "

William Hadge
CEO GZA Environmental
"Chuck makes communicating a complex vision to be simple and engaging."

Charlie Sidot
CEO Assessment Forge
"Solidified the importance of the storytelling process …. He showed us how to be a different from the 100's of others investors see."

Dan Gaffney
Founder, SafeWell
"Chuck made an incredible difference. I thought I had a good pitch, but Chuck's insights completely transformed me — the difference is night and day."

Mike Stanley
Founder, TransitX
"He shifted my thinking and I feel a lot more confident now… especially what makes me unique and stand out from others in the marketplace. I know how to grow my business."

Erica Derrickson
Erica's Eye Photographic
Clients
Just a few of the clients of Chuck Goldstone Communications and
!deaworks include:
Pepsi-Cola
General Cinema Theatres
Kennecott
RioTinto
IBM
DuPont
United States Air Force
AstraZeneca
Velcro
GZA
Lourdes Healthcare
Staples
Keurig/Green Mountain Fidelity
Anderson Consulting
MIT
Harvard
Blue Cross and Blue Shield
CVS Caremark
Coopers and Lybrand
The Boston Company
Boston Private Bank
Shawmut Bank
BayBank
Serono
EMC
Marshalls
Stop and Shop
Boston University
Lahey Clinic
Tufts Health Plan
The Government of Canada
The Commonwealth of Massachusetts
Legal Marketing Association
The Government of the Netherlands
GZA GeoEnvironmental
plus over 100 other domestic and global companies in nearly every business sector
Emerging Companies. Clients. Mentees. Devotees
Over 800 startups in Boston, New York, Pittsburgh, Miami, across the US and Canada and throughout Europe
Strategic Partners
Just a few of our strategic partners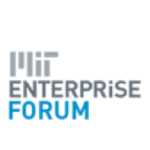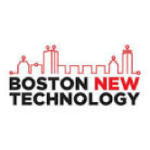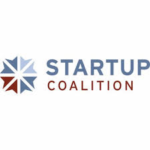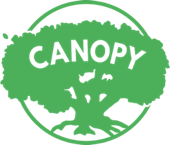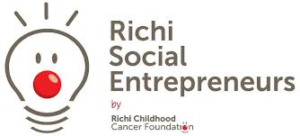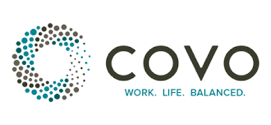 Next Steps...
Unparalleled experience as a leading communications authority and thought leader, helping individuals and organizations, in startups through global giants, craft compelling, persuasive, engaging, memorable strategies and stories that drive audiences action.